DEC 14 | Karma Questions: Year-End Contemplative Yoga & Writing Workshop
A Collaboration between SheCoSystem & Daphne Gordon
Karma Questions
* is a chance to connect mind and body through a gentle practice that combines yoga poses with writing prompts. Using movement, breath and sound along with pen-and-notebook reflection, we will listen in to the truth that exists beneath the buzz of daily life.
In this special year-end Karma Questions class, we will reflect back on 2015 and articulate intentions for 2016.
By sharing our reflections in a compassionate group, our realizations will become commitments to our deepest selves. We'll be ready to align our actions with our intentions for the year ahead.
Participants will receive
a follow-up guide
to help you continue to embody your intentions as we move into the new year.
Experience of writing and/or yoga is absolutely not required for a Karma Questions class. Chair modifications will be offered for all poses.
Wear comfortable clothes
Yoga mats are available in the studio
Bring a pen
The SKETCH Movement Studio is located on the lower level of Artscape Youngplace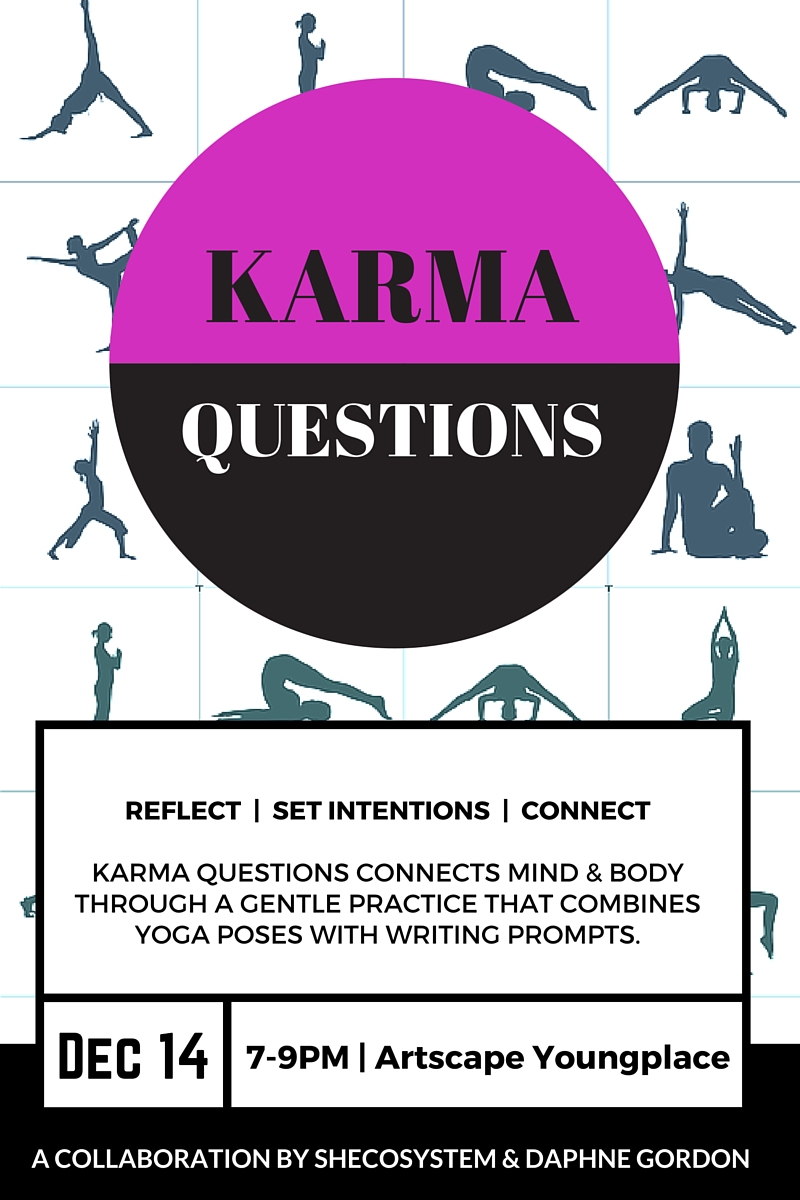 ---
*With origins in ancient India, karma is a key concept in the Hindu, Buddhist, Jain, Sikh and Taoist traditions. Translated

http://ed-trio.com/buy-cialis-online

directly, it means work, actions, or deeds, and refers to the effects of one's work-in-the-world. This is different than a job, a career or a business. Though the concept of karma may take paid work into consideration, it also includes the important unpaid actions we perform in our families, communities and creative lives.
---
Daphne Gordon is a journalist, fiction author and yoga teacher who loves to help others find true expression. While working as a reporter at a major daily newspaper, Daphne earned a 200-hour yoga teacher training certificate at YogaSpace and spent several months honouring the divine feminine at Yasodhara Ashram in British Columbia. In 2008, Daphne left her day job to become a parent and an indie publisher, and along the way, she discovered that writing and yoga are like strawberries and ice cream. They're better together!
---
Register now – space is limited to 20 participants for this intimate workshop.